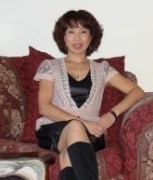 May is a professional licensed hairstylist, color specialist, and esthetician for over 20 years.  She strives to help her clients with their hair and skin care needs, while providing a relaxing atmosphere.
Her areas of expertise include haircutting, foil highlighting, and coloring.
Overall, she has a passion for facials & skin care.  Her interest comes from a desire to help others look and feel their best from the inside out, with a healthy hair and facial complexion.   
She loves performing skin care treatments, and building relationships with others.
For a complimentary consultation, please call:
Cell: 704.883.4060
Salon Metaxa Mooresville: 704.662.6877