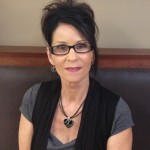 I have over 35 years of experience as a hair stylist. 
In 1972, I graduated from Newberry's School of Beauty in California.
In 2005, I was certified in SoCap USA Hair Extensions.
Since then, I have attended classes to stay abreast of the latest colors, cuts, and techniques.
My services include:
Cuts, styles, perms, colors (of all techniques), corrective colors, keratin treatments, special occasion styles, hair extensions, and facial waxing.
Please contact me for an appointment today.  I'm looking forward to meeting you! 
Cell: 704.929.6350
Salon Metaxa Mooresville: 704.662.6877
email: 

mrsnoel125@yahoo.com